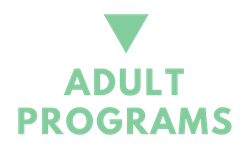 Sara DeLuca: Author Talk 
Friday, April 26th,12:30pm
No registration necessary
Join us for an afternoon with local author, Sara DeLuca.
Poet and writer Sara DeLuca, a resident of New Richmond, Wisconsin, grew up on a dairy and sheep farm in nearby Polk County. She is the author of the memoir Dancing the Cows Home: A Wisconsin Girlhood. This coming-of age memoir has been adapted for stage and performed numerous times by ArtBarn Theatre, Osceola, Wisconsin. Ms. DeLuca has also published two collections of poetry, Songs From an Inland Sea (Acorn Whistle Press) and Shearing Time (Finishing Line Press). Her poetry has appeared in numerous regional and national journals.
Ms. DeLuca has also taught numerous creative writing classes in Wisconsin, Minnesota, and Georgia over the past twenty-five years. She enjoys sharing her enthusiasm for family and regional history with other writers. Her latest book, The Crops Look Good: News from a Midwestern Family Farm, was released in 2015 by Minnesota Historical Society Press. A broadly representative, yet intimate farming history, the book is based on a collection of family letters from the 1920s through 1950s. Readers experience the Roaring Twenties, the Great Depression, World War II, and a period of relative calm and prosperity at mid-century, seen through the eyes – and hearts – of those who lived it.
Sara will be speaking in the library's Community Room. Please drop by! No registration necessary.
Saturday Beginner Yoga 
Saturday, May 4; 10:30-11:30am
Ages 14+/Registration Required for each class
Due to the success of our last Beginner Yoga series, we've added Saturday Beginner Yoga for all levels! Join us the first Saturday of the month during February-May from 10:30-11:30am in the Community Room at the library.
Saturday Beginner Yoga consists of four free one-hour classes for those who want to enjoy yoga and its many benefits. Participants will strive to build strength, increase flexibility and muscle tone, reduce stress and increase lung capacity based on the principles of foundation, alignment and breath.
Wear loose, comfortable clothing and be prepared to remove shoes and socks as yoga is practiced with bare feet.
Please bring a yoga mat, and a bottle of water is also recommended.
The classes are taught by Angie Wycoff of Sunshine Yoga Studio. Ages 14+ (and all levels) are welcome, but space is limited.
Please register in person at the library's front desk and specify which Saturday classes you are interested in joining or call the library at 715-749-3849. Or, to enroll online, click on the following link and scroll down the page and book each Saturday class date you want to reserve. https://goo.gl/WzXGzn 
Moms & Muffins Event 
Saturday, May 11; 10:30-11:30am
Registration Required
Moms and/or Grand-moms and the littles who love them are invited to the library for this special event!
Spend the hour creating a special craft while enjoying muffins and beverages.
Registration is required since space is limited. Reserve your spot(s) by calling the library at 715-749-3849. Or stop by the front desk.
Happy Mother's Day!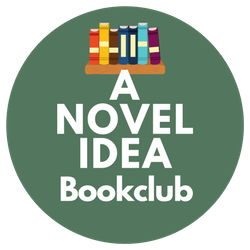 A Novel Idea Bookclub
Last Monday of the month, 5:30 PM
Meets at Bobtown Brewhouse
Join a fun group for lively discussion and appetizers.
NEXT MEETING: Monday, April 29th, 5:30-7:00pm, Book discussion starts at 6:00pm. Book: The No. 1 Ladies' Detective Agency by Alexander McCall Smith
"This first novel in Alexander McCall Smith's widely acclaimed The No. 1 Ladies Detective Agency series tells the story of the delightfully cunning and enormously engaging Precious Ramotswe, who is drawn to her profession to "help people with problems in their lives." Immediately upon setting up shop in a small storefront in Gaborone, she is hired to track down a missing husband, uncover a con man, and follow a wayward daughter. But the case that tugs at her heart, and lands her in danger, is a missing eleven-year-old boy, who may have been snatched by witchdoctors."
Stop by the library and pick up a copy. We hope to see you there!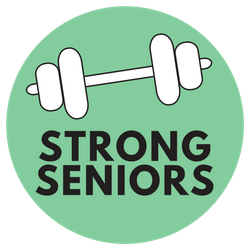 Strong Seniors
Tuesdays & Thursdays 1-2 PM
Community Room
Join us for a video-led, low-stress, chair workout using light hand weights. No registration needed.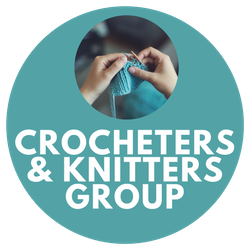 Crocheters & Knitters
Thursdays 2:15-5 PM
Community Room
Bring your own projects and supplies. All skill levels welcome. No registration necessary.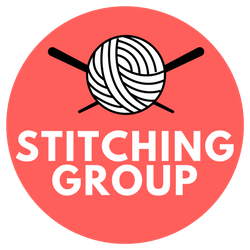 Stitching Group
Fridays 12:30-3 PM
Archive Room
Bring your own projects and supplies. All skill levels welcome. No registration necessary.
Senior Coffee & Cookies
Fridays, 10-12 PM
Community Room
Drop in for games, conversation, coffee & treats! No registration necessary. We hope to see you, soon.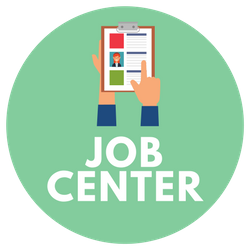 Job Center
3rd Wed. of the month, 10-12 PM
Check Calendar for next date
Get help with all aspects of a job search including preparing a resume, practicing interviewing skills and more. No registration necessary.
Tech Time
2nd Thurs. of the month, 4:45- 7PM
Check Calendar for next date
Would you like help with your laptop, smartphone, e-reader or tablet? Want to try Facebook, Instagram, or Twitter? Then this is the free service for you! Call the library at 715-749-3849 to reserve your 1/2 hour time slot with our tech guru.