Youth Art Month Open House
March 5th, 5:30-7 PM
Community Room
Join us as we celebrate the amazing artistic talents of our local K-12 S.C.C. students. Refreshments will be served. 
The artwork will be displayed all month long as we celebrate National Youth Art Month, so if you miss the open house, please stop by during the rest of the month to take a look at all of the amazing talent we'll have on display.
Growing with Children: How to Teach Your Love of Gardening to Your Kids
March 5th, 5:30-7 PM
Community Room
Join us and the women behind the former My Sister's Garden to learn effective ways to share your love of gardening with your young children.
Please register by stopping in at the circulation desk or by calling the library at (715) 749-3849, space is limited.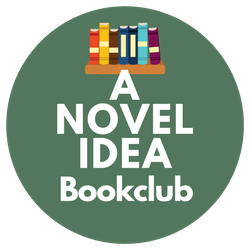 A Novel Idea Bookclub
Last Monday of the month, 5:30 PM
Meets at Bobtown Brewhouse
Join a fun group for lively discussion and appetizers.
NEXT MEETING: Monday, February 24th, 5:30-7:00pm, Book discussion starts at 6:00pm.
Book: "Rosemary: the Hidden Kennedy Daughter" by Kate Clifford Larson
Stop by the library and pick up a copy. We hope to see you there!
St. Croix County Traveling Book Club
3rd Tues. of the month, 6:30 PM (optional dinner @ 6 pm)
Meets at various local eateries
Back by popular demand!
Join an enthusiastic group of book lovers every 3rd Tuesday of the month from September-May
(no meeting in Dec).
Each evening will be hosted by a different St. Croix County library at an area restaurant.
Arrive for an optional dinner at 6:00, or just swing by at 6:30 to join the lively discussion.
Stop by the library's front desk to register and pick up your copy of the book.
NEXT MEETING: Tues., Feb. 18 @ Parkside . Book: Furious Hours: Murder, Fraud, and the Last Trial of Harper Lee by Casey Cep
Hosted by Hammond Library
We hope to see you there!
(Click on the flyer below to enlarge information)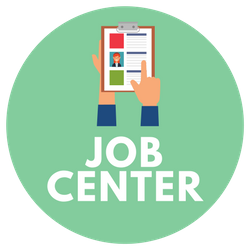 Job Seeking Assistance
3rd Wed. of the month, 10-12 PM
Check Calendar for next date
Job Center of Wisconsin will help guide you with all aspects of a job search including preparing a resume, practicing interviewing skills and more. No registration necessary.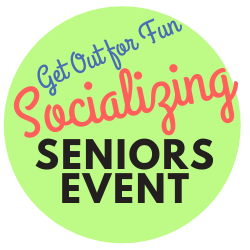 Coffee & Cookies
Fridays, 10-12 PM
Community Room
Drop in for games, conversation, coffee & treats! No registration necessary. We hope to see you, soon.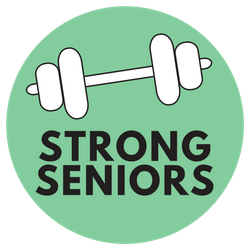 Strong Seniors
Tuesdays & Thursdays 1-2 PM
Community Room
Join us for a video-led, low-stress, chair workout using light hand weights. No registration needed.
Tech Time
2nd Thursday of the month, 4:45-7:00 pm
Check Calendar for next date
Would you like help with your laptop, smartphone, e-reader or tablet? Want to try Facebook, Instagram, or Twitter? Then this is the free service for you! Call the library at 715-749-3849 to reserve your 1/2 hour time slot with our tech guru.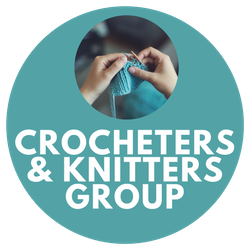 Crocheters & Knitters
Thursdays 2:15-5 PM
Community Room
Bring your own projects and supplies. All skill levels welcome. No registration necessary.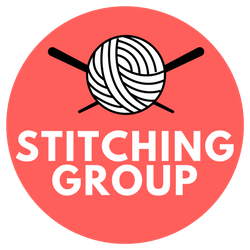 Stitching Group
Fridays 12:30-3 PM
Archive Room
Bring your own projects and supplies. All skill levels welcome. No registration necessary.
Transparent Languages Online
Want to learn or practice Spanish, French, Italian, and other languages through this proven language system, with vocabulary and grammar apps and more! This system is free to all MORE system patrons, so you can start learning today!
There are an enormous amount of languages to choose from! The system includes these features: 
Core Skills Building Activities for listening, speaking, reading, and writing
Practice Activities work for gaining fluency
Smart Insight and Review Chart that tracks what you have learned
Enhanced Capabilities optimized for touchscreen use on iPads® and Android™ tablets, Transparent Language Online works on virtually any Internet-connected device or computer.
BADGERLINK
Online Learning & Research Resources
At your fingertips, you will find a wide range of excellent resources for preparing for jobs, expanding your knowledge base, choosing a career, and other resources. 
Here are some that are of great use for studying:
Business Resources:

Business Source PremierBL
Regional Business NewsBL
News (AP, UPI, etc.)BL

LearningExpress LibraryBL This online center provides

how to improve your core subjects, including math, English, writing, social studies, technology, science, logic, study, and other academic skills
how to prepare for college with ACT, SAT, and other college-bound tests;

how to learn in English classes if your first language is Spanish: Recursos Para Hispanohablantes–Herramientas de aprendizaje, carrera y ciudadania en Español

Grant-Writing Resources