Peter Kwong's Italian Cooking Demonstration

Thursday, February 6, 5:30 
Join us as Cook and Author Peter Kwong demonstrates how to make Italian favorites. Savor a taste trip to Italy and learn to make these dishes at home.
Stop in at the circulation desk to register or call the library at (715) 749-3849. Space is limited.
Tween Book Club
Once a month 
Community Room
Please sign up for this club by calling the library at 715-749-3849. Click poster to enlarge information.
BADGERLINK
Online Learning & Research Resources
At your fingertips, you will find a wide range of excellent resources for writing papers, creating projects, fine-tuning study skills, and preparing for big tests, such as the ACT and SAT. 
Here are some that are of great use for studying:
Transparent Languages Online
Want to learn or practice Spanish, French, Italian, and other languages through this proven language system, with vocabulary and grammar apps and more! This system is free to all MORE system patrons, so you can start learning today!
There are an enormous amount of languages to choose from! The system includes these features: 
Core Skills Building Activities for listening, speaking, reading, and writing
Practice Activities work for gaining fluency
Smart Insight and Review Chart that tracks what you have learned
Enhanced Capabilities optimized for touchscreen use on iPads® and Android™ tablets, Transparent Language Online works on virtually any Internet-connected device or computer.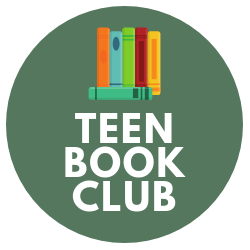 Teen Book Club
On Hiatus 
at SCC High School, Hammond*
Check back for more details
*Meets at the library during summer.