Join or Start the Book Club to Fit You
Book clubs can be a wonderful way to meet new people, have lively, meaningful fun conversations, and explore books you would never have read on your own.
We aim to have the book club that fits you. We offer the Novel Book Club, Traveling Book Club, Ready-Made Adult/Young Adult Book Club Kits, and the Tween Book Club. Look at the descriptions below.
You can also build your own book club by ordering the MORE system books or search the websites of other libraries nearby for their book club gatherings.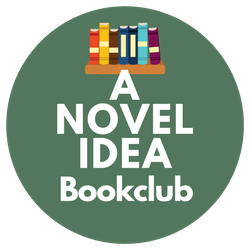 The Novel Idea Book Club
Meeting location TBA
Last Monday of the month, 6 PM
Join a fun group for lively discussion and appetizers.
NEXT MEETING: Monday, June 28th, 5:30pm, Book discussion starts at 6:00pm.
Book: "The Little Old Lady Who Broke All the Rules" by Catharina Ingelman-Sundberg

Call to schedule a curbside pickup for a copy of the book or stop in during our building hours. We hope to see you there!
Join the Traveling Book Club 2
Third Tuesday of the month, 6:30 PM
On Hiatus due to COVID-19 (6:00 for optional dinner)
Join a fun group for lively discussion and appetizers. at different fun locations
in St. Croix County eateries.
NEXT MEETING: TBA
Stop by the library and pick up a copy. We hope to see you there!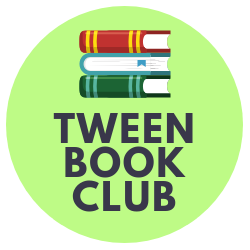 Tween Book Club
Once a month 
Community Room
Please sign up for this club by calling the library at 715-749-3849. Currently on hiatus due to COVID-19. Looking into ways to continue virtually for summer, check out our summer reading program for details.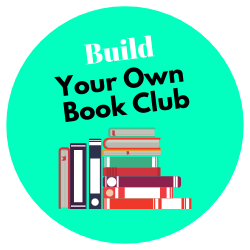 Use Our Ready-Made Book Kits
for Your Own Adult/Young Adult Club! 
You can gather some friends and people you'd like to get to know better to start your own club with our ready-made book kits. Real Simple magazine provides tips on how to organize your book club.
We provide the books! We offer ready made book club kits, complete with 10 copies of each title, discussion questions, and author information. We have these ready-made-kits ready for pick up at the library for these books:
I Am Mahala, Mocking Jay, Orphan Train, Three Cups of Tea, The Shack, Al Capone Does My Shirts, Hunger Games, No Longer Afraid, One Fat Summer, Catching Fire
You can also start a club where you simply select the titles you want to read and order them through the MORE System. You can build life-long friendships through book clubs. You can even do a parent-children bookclub, such as a Mother-Daughter/Son or Father-Daughter/Son with other families.